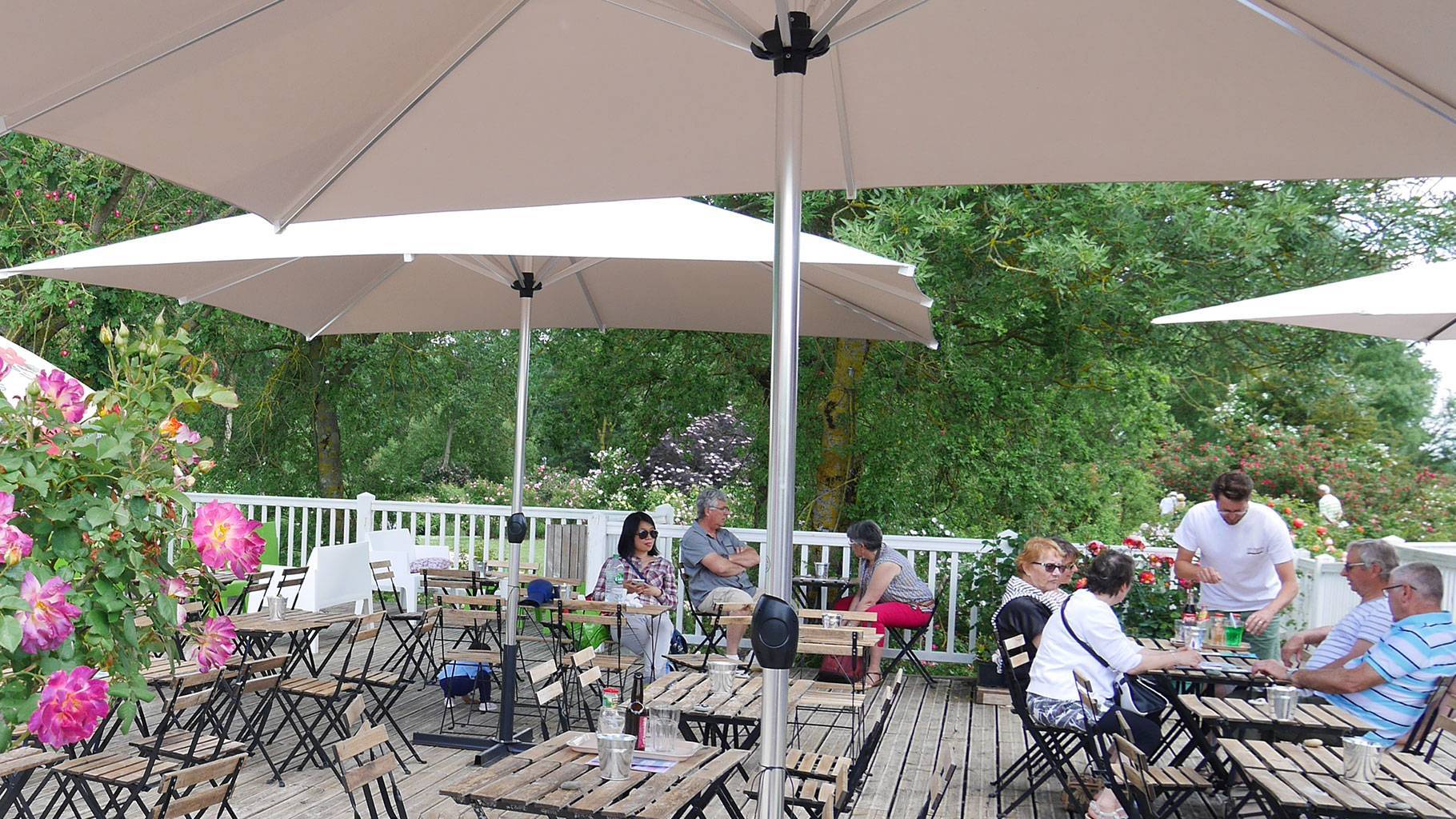 A cool place : the terrace
Ideally located to watch the rose garden, The Terrace offers a catering inspired by the garden. After visiting the park, you can quench your thirst or eat on the terrace. 
At lunchtime, seasonal vegetables, sandwiches make up the menu, with regional produce accompanied by Loire Valley wines or craft beers. In the afternoon, mignardises, tea or rose ice cream are served in the tearoom.
The Terrace is also open to all ! So you can come only for a lunch while enjoying the beauty of the flowers visible from the terrace, or take a gourmet break in a peaceful and relaxing environment without visiting the garden.
Ideal for an early holiday feeling or a truly rejuvenating lunch break. The terrace is accessible to disabled guests and pushchairs. We'll be delighted to welcome your little ones and heat up their meals for you.
OPEN AT LUNCHTIME FROM MAY TO JULY
BAR – TEAROOM OPEN EVERYDAY, CONTINUALLY
Pour agrémenter votre visite