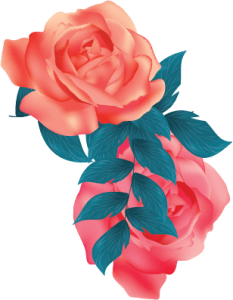 The iconic Rose Garden of Doué la Fontaine
The Rose Garden "Les Chemins de la Rose" in Doué la Fontaine, the city of roses, is a natural haven that takes you on an enchanting walk. This English-type garden is made up of 13,000 rosebushes, alleys, ponds, and houses a collection of old and new roses.
Walking by our 4 hectares of landscape garden, you will be able to discover the Plant Horoscope, a collection of dahlias, water lilies, and such more. Also you will be able to buy rosebushes and to have a refreshment or something to eat. 
Les Chemins de la Roses are opened from March to November to families, individual visitors and groups.
Come and visit the Rose Garden and enjoy the walk in the world of flowers.
The seasons of the Rose Garden
From March to November, Les Chemins de la Rose is blooming in all its colours.
In spring, the Rose Garden reveals a palette of green lawns and a foliage with shades of pink, red and yellow flowers. The Roses flourish in clumps, on trees, or go on palisades.
In summer, Dahlias and non-reflowing roses bask in the sun
In autumn, the last roses are turning into rose hips
In winter, the Rose Garden finds back its calm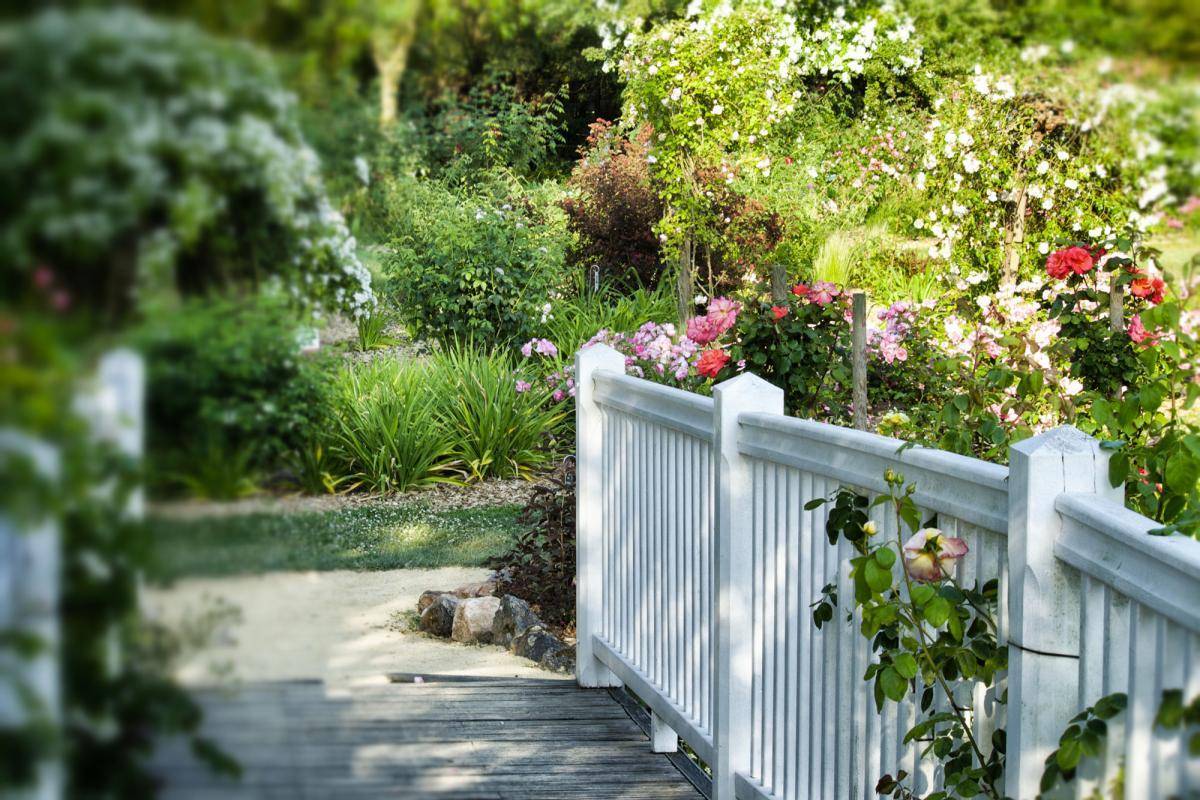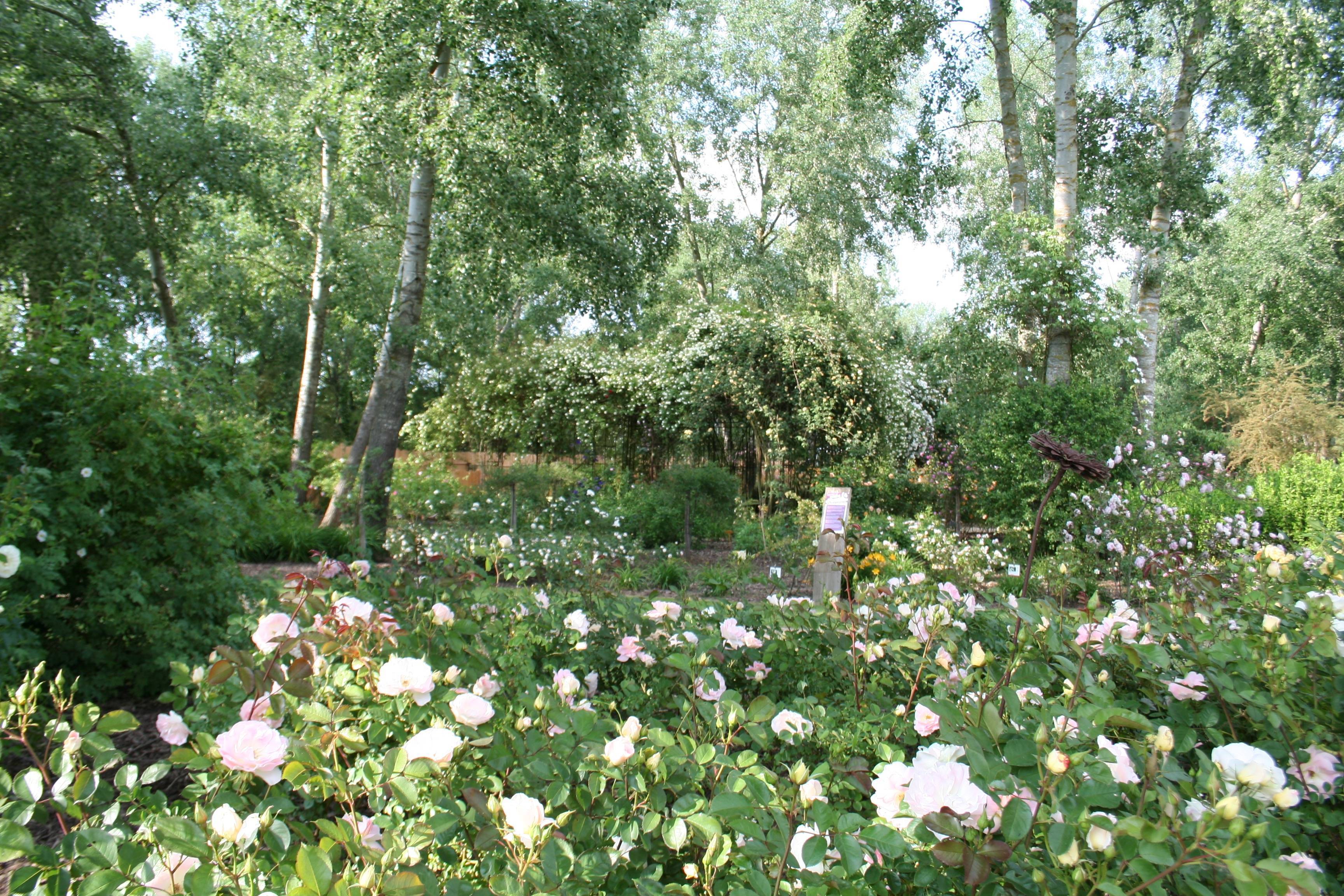 1999
The opening of the Rose Garden. The Gay family members achieved their dream and they created a Rose Garden in the city of roses, in Doué la Fontaine.
2014
A new team, Floriane and Guillaume Dittière, Rosebush producer became the new owners.
2015
New thematic courses integrated with information on the history of the rose. The rosebush markets return in Spring and in Autumn.
2016
The Rose Garden collection has been expanded with many varieties of roses (4,000 rosebushes planted). Our creations with our breeder Dominique Massad complete our collection.
Also, we created the plant horoscope.
2017
Perennials from our partner Pépinière Lepage have been planted to promote the roses. Thanks to Ernest Turc, a collection of dahlias is integrated into the Rose Garden.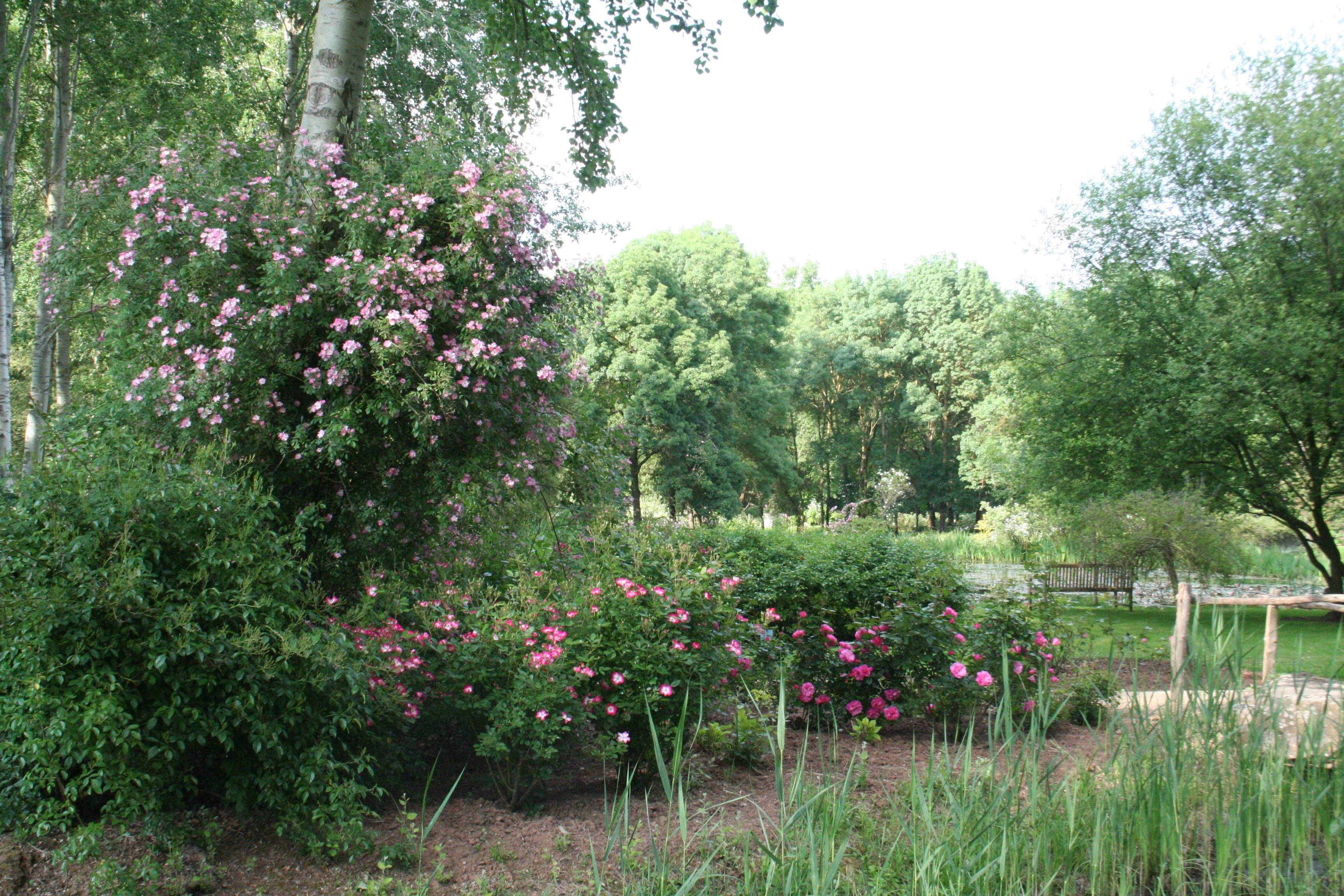 A Garden of roses and plants
The Rose Garden "Les Chemins de la Rose" is an English-style Garden, with irregular shapes. This type of Garden is usually opposed to the French-style Garden. 
Due to its irregular design and the presence of shrubs. It's an open visit. You will walk by the paths and lawns according to your attraction for the roses that make up the clumps. 
This poetry will reveal a natural setting where roses and plants have a very varied palette of colours. Perennials highlight roses in spring and complete the garden in summer.
Roses, hemerocallis, dahlias, herbaceous plants offer you an abundance of colour that makes all the charm of this visit.
The map of the Rose Garden
to orient oneself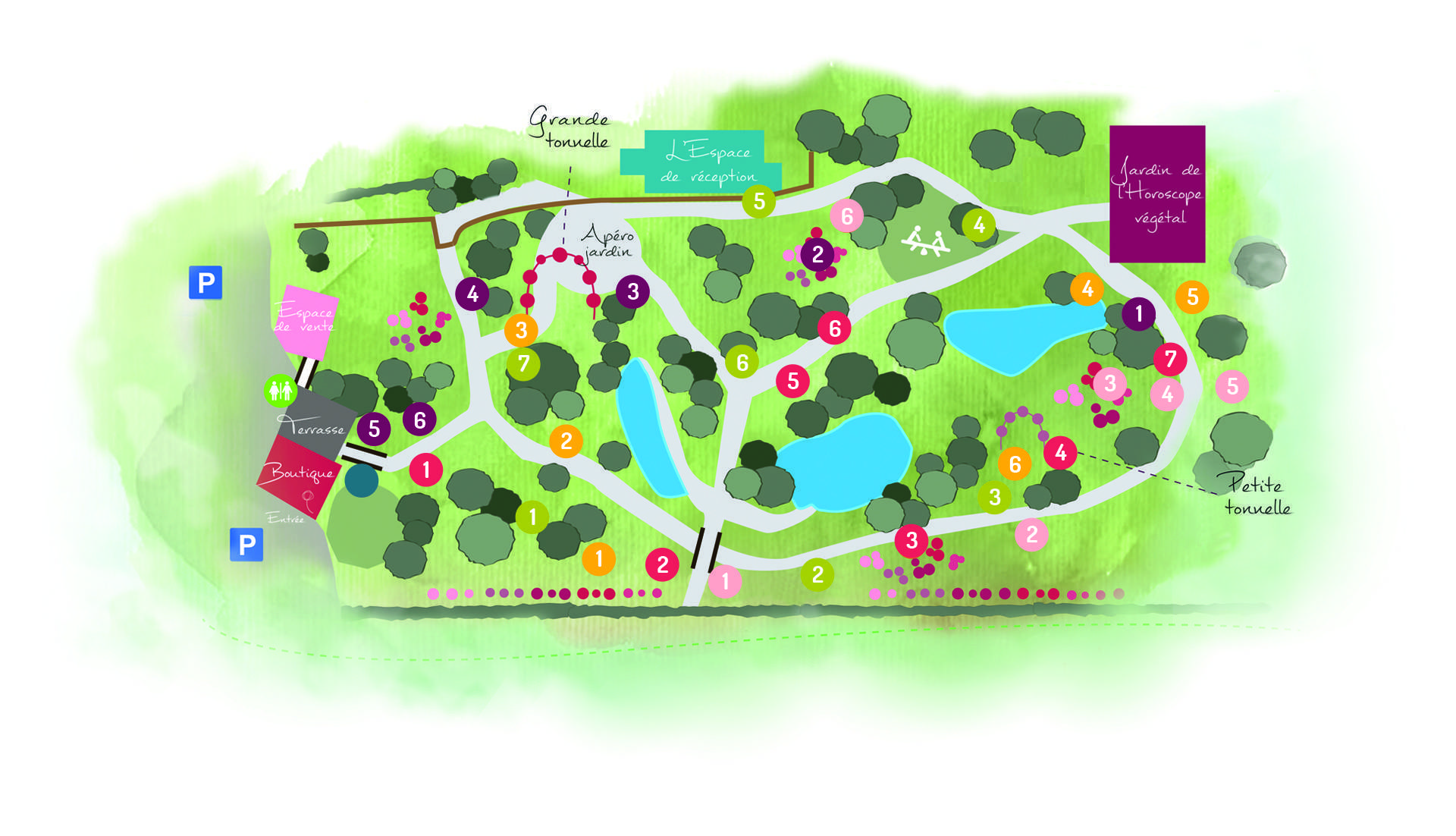 Pour agrémenter votre visite